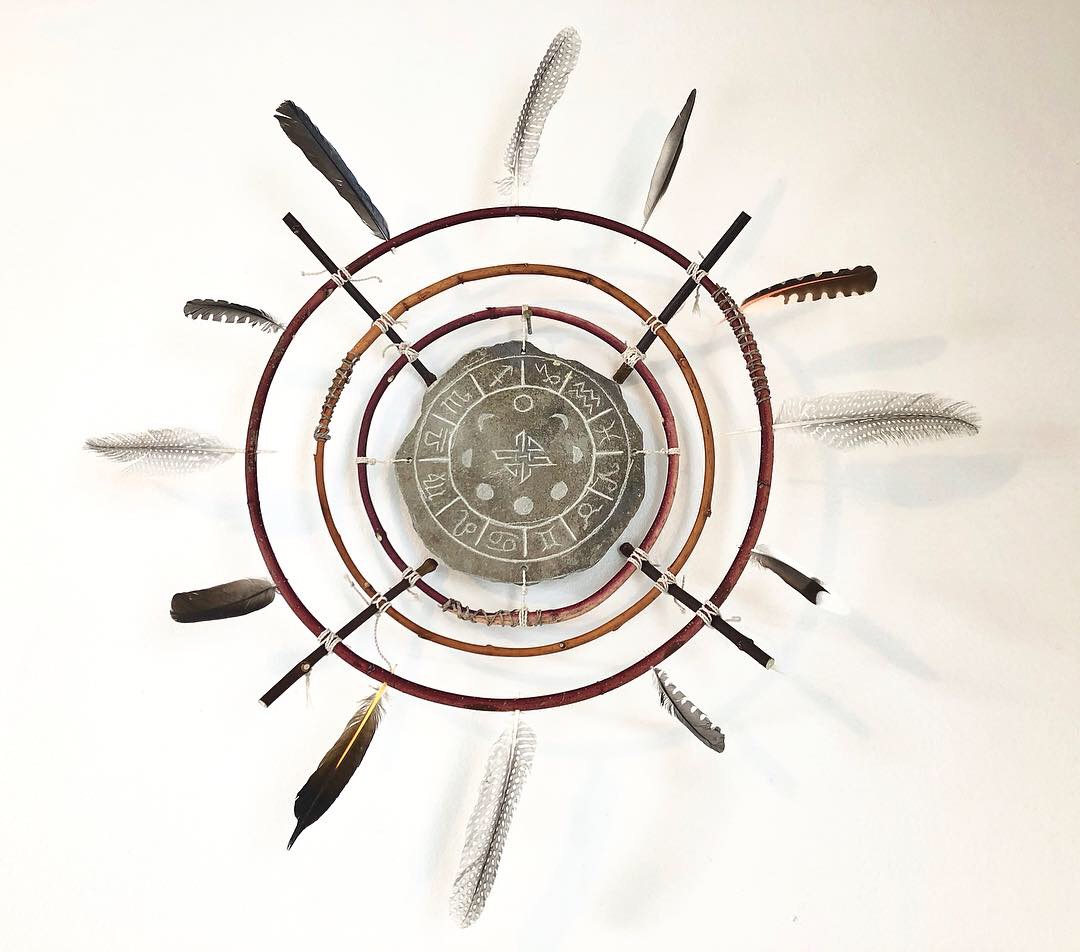 Oriented toward the heart of earth, and the mystery in her coherence
This work aims to activate the immersion into sacred space by
accentuating natural harmonies & amplifying the harmonics.

Inspired by the eternal creative force, collective intention,
the rhizomatic complexity.


Nick Lake is an artist turned ecologist. His love for creating immersive, inspiring, and sacred sculptural installations in art galleries evolved to include the craft of growing biological, ecologically regenerative "sculptures" that might otherwise be called farms. Born and raised in San Diego, CA, he has been traversing up and down the West Coast for most of his adult life, studying the diverse ecosystems, and the effects of climate and water on the broader environment, and seeks an ever expanding connection with the community and ecology of his home, the west coast.
He received his Permaculture Design Consultant Certificate in 2012 from Toby Hemenway, organized by
Daily Acts Organization
in Petaluma CA, with guest teachers Brock Dolman (
Occidental Arts & Ecology Center
), Erik Ohlsen (
Permaculture Artisans
,
Permaculture Skills Center
), John Valenzuela (CA Rare Fruit Growers Society), Larry Santoyo (
Earth Flow
,
Permaculture Academy
) and more.
Soon after, Nick moved to
True Grass Farms
in Valley Ford CA, immersing himself in the management of 1100 acres of grassland led by Guido Frosini, planting trees while producing grass fed and finished beef, pasture raised pork, pasture raised chicken, and chicken eggs.
Since then Nick has studied with various leaders of the field of Regenerative Agriculture including Darren Doherty (
Regrarians Platform
REX certified), Mark Shepard (
Restoration Agriculture
),
Permaculture Voices
(Temecula CA Permaculture Conference - Elaine Ingham, Greg Judy, Mark Shepard), along with the supplemental broad range of study including Soil Biology with Simran Raphaell (
Regenerative Earth
), Natural Building with Kirk Mobert (
Sun Dog Builders
), Miguel Elliot (
Living Earth Structures
) Ray Cerino, and Unified Physics with Nassim Haramein (Resonance Academy).
Nick Lake
has two bachelors degrees from UC Berkeley :: Practice of Art (Highest Honors in Sculpture (Installation)) and Interdisciplinary Studies Field Major (Focus in Philosophy, Social Theory, Environmental Justice, Nature Theory).
---
Copyright 2020
EXHIBITIONS
Lucidity Festival :: Warriors Way + Branches Mobile Gallery - 2015
Gaia Rising Ranch Ecological / Sculptural Land Installations , Tomales & Valley Ford, CA - 2013 - 2015
Lucidity Festival - Live Oak Campground - Santa Barbara, CA - 2014
Permaculture Design Course Final Party - Petaluma Woman's Club - Petaluma, CA - 2013
Stretch and Flex - Philz Cafe - Berkeley, CA - 2013
Iron 2 Gold, Ashes 2 Hope Benefit Show - Chandran Gallery - SF, CA - 2013
Momentum Still - Headquarters Studio/Gallery - Berkeley, CA - 2012
Emeryville Public Market - Emeryville, CA - 2012
Occupy the Farm Installations, Gil Tract, Albany CA - 2012
Giggle Grove Outdoor Art/Garden - 716 60th Street, Oakland, CA - 2012
Kaleidescopic - Cafe 504 - Oakland, CA - April/May - 2012
Occupy Cal Nov. 9 Day of Action – Sproul Plaza – UC Berkeley, CA – 2011
Not Me Show – UC Berkeley Sculpture Gallery – Berkeley, CA – 2011
Outside Lands Music Festival collaboration w/ Monica Canilao and Harrison Bartlet– San Francisco, CA – 2011
Wednesday Night Club – Worth Ryder Art Gallery – Berkeley, CA – 2011
First Lesson in Manners – Headquarters Gallery – Berkeley, CA – 2011
A Hot Mess – Worth Ryder Art Gallery – Berkeley, CA – 2010
Decoy Hybrid – Worth Ryder Art Gallery – Berkeley, CA – 2010
Faux Real – Worth Ryder Art Gallery – Berkeley, CA – 2010
A Kit For: - Worth Ryder Art Gallery – Berkeley, CA – 2009
Art Around Adams Music & Arts Festival – San Diego, CA – 2009
San Diego Mesa Student Show – Mesa Community College, CA – 2008

PERFORMANCES & PUBLICATIONS

Stretch and Flex - Piano Jam - Philz Cafe - Berkeley, CA - 2013
Come Find Out - April 2012 Issue
Occupy Cal Nov. 9 Actions
Come Find Out – December 2011 Issue
Come Find Out – October 2011 Issue
Come Find Out Zine Release Party – Crow's Nest – Berkeley, CA - 2011
UC Berkeley Carillon (campanile bells) - Tunnel (F)Light, CA - 2010

ORGANIZATIONS

Earth Ecology, LLC: Founder/Manager/Designer - 2016-Present
Source Conservation 501(c)3 - Cofounder 2020-Present
The Gnouvement – Collaborator - 2012 - Present
Earthsmith Society – co-founder – 2011 - Present
Pirate Planter Projects – co-founder - 2009




EDUCATION
The Resonance Academy :: DLVL1 :: Exploring Unified Physics

Restoration Agriculture Development :: Mark Shepard
Italian Sense & Sustainability Workshop :: Veglio, Italy 2015.

Regrarian Workshop w/ Darren Doherty
Amma's Ashram : MA Center, San Ramon CA, August 2014.

Permaculture Voices 1 : Conference
Temecula, CA 2014.

Permaculture Design Course – Daily Acts – w/ Toby Hemenway
Certified Permaculture Design Consultant, February 2013.

University of California, Berkeley, Berkeley, CA
Bachelor of Arts in Art Practice, with Honors, December 2011
Bachelor of Arts in Interdisciplinary Studies Field Major,
(Focus: Philosophy/Metaphysics//Art Theory) December 2011
Thesis :: Modes Of Approach :: A Durational Practice